FAQ

1 Should I have a cage for my pup? yes...

2 How do I pay for the balance of the pup.. cash only please.. I do not accept cheques for the balance due to a few bad experiences with cheques...

3 When do I get to pick my pup.. I will email with pictures and video and try to help you make the right decision after i get to know  the pups and their personalities .I want to match up the right pup with the right family.

i feel that is my responsiblity as a breeder.

4 what kind of food do I need..? The pups will be eating beta puppy

5.. what should I bring when I collect my puppy?

I advise brining a dish for water.. a stuffed toy the size of the puppy, some paper towels, and a regular towel..a plastic bag too.

  If your journey is long you can use the food in your puppy pack to give a snack to the pup if it will take one, but only a few hours into the journey. 

Small crate for the back seat or its new cage for the back of the car will be a great idea also.

Your  pup will probably sleep most of the way home.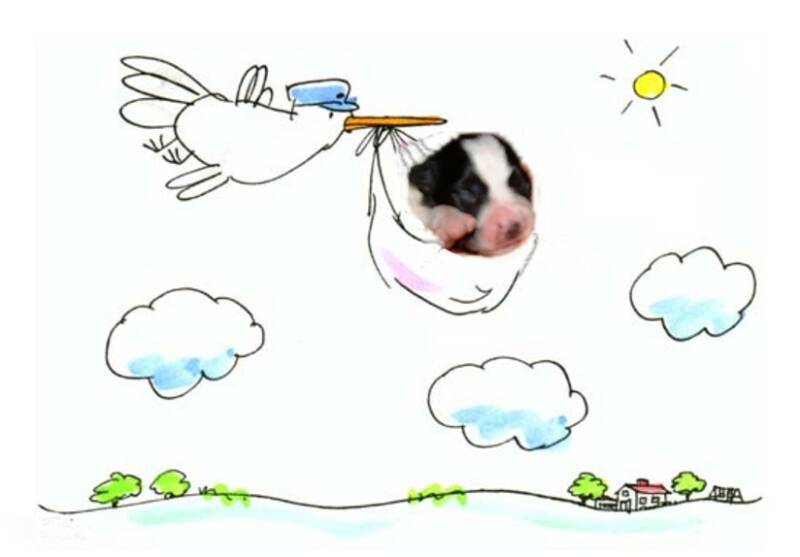 jess  has  had her pups !

A lovely litter of  8 born march 18th.. All are doing really well.. drinking loads of milk while mom eats like a horse...! ted is a very proud father

the babies can go to thier new homes the weekend of may 12 /13 all going well

jess is and excellent mom... feeding  babies and cleaning them is hard work!

The babies are enjoying the underfloor heating but mom finds it a bit warm.. especially since she has a fur coat on! But the babies need the heat... especially in their early days so they dont get a chill...

i was up all night helping her  whelp..and pulled the sack off of each pup...

im sleeping next to the whelping pen each night just in case she falls asleep on one... .so far they are all thriving..  she loves them... and is very reluctant to go out for a p !   im exhausted.. :)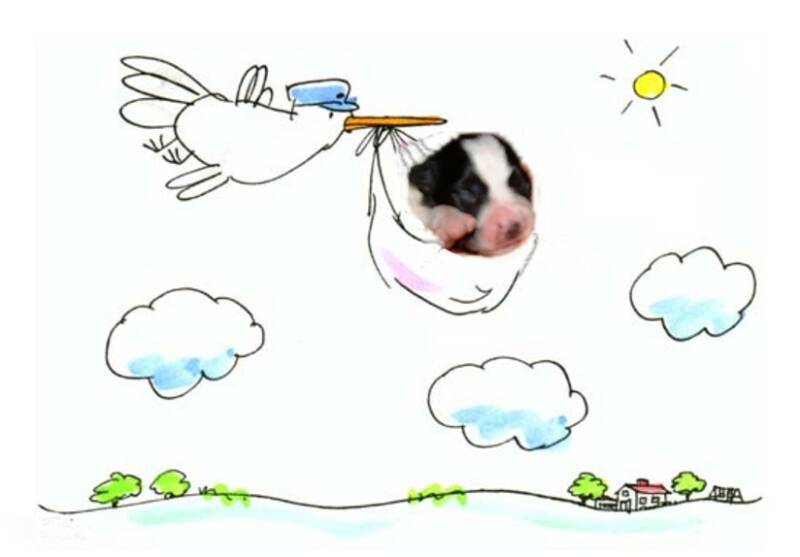 jessis happy and content.. while the babies have a huge appetite!

growing like mushrooms

with nice shiney coats

it doesnt get any cuter than this  :)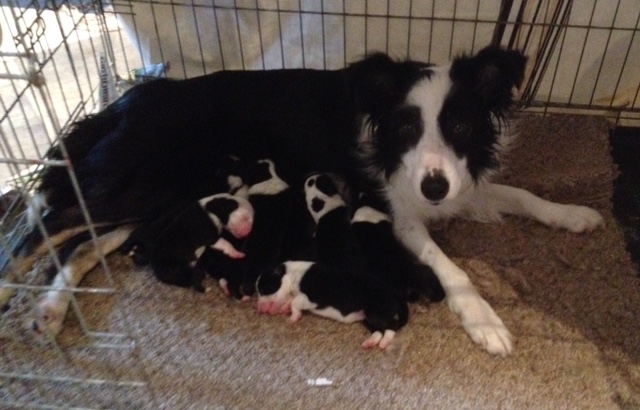 more pics when she isnt trying to get up when i come in with my camera... best to leave her be when the babies are so tiny

so less chance of  her standing on them...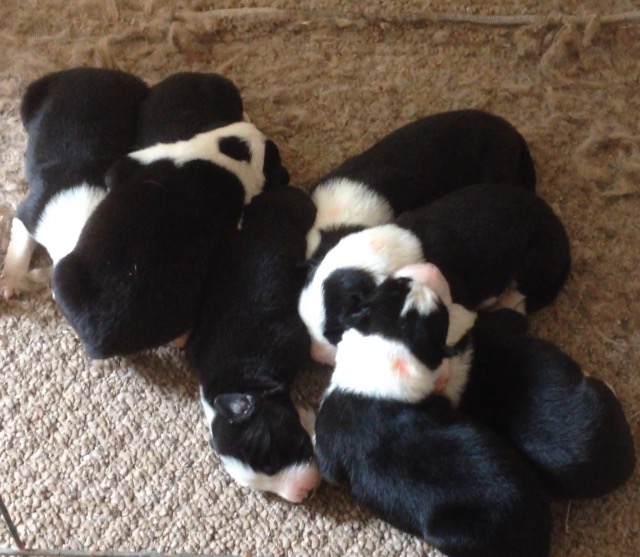 we are getting lively and trying to walk now.. but our eyes are still closed.... :)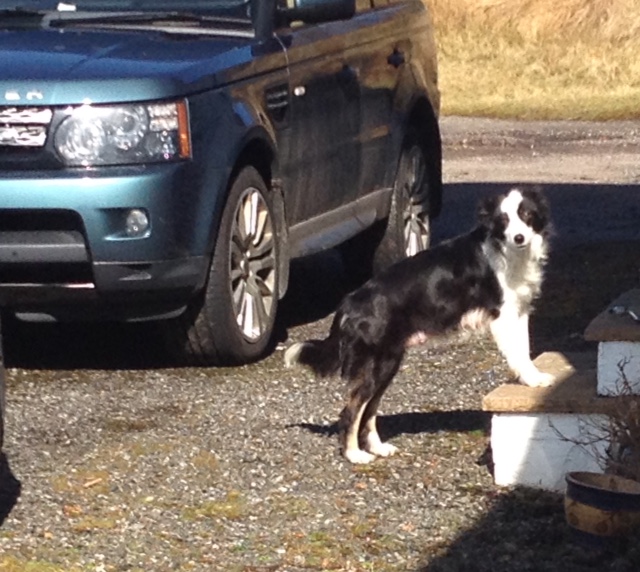 jess out for some air and a  pee.. wanting back into her babies..

we are so clever we are eating! but mom has lots of milk which we still prefer... :)

the pile is getting bigger  :) and jess loves them all

we are clever we now go to the toilet on newspaper keeping our den nice and clean