Border Collie puppies, Trained Border Collies for sale Scotland. U.K

Thank you...and please call back again soon!

Here At northern lights Border collies  We occasionally have Border Collie puppies for sale, bred to replace some of our older work and trials Border collies.

WE also occasionally have a young started Border collie, (sheepdog) for sale. 

We have been breeding Border collies for more than 25 years and still maintain our old lines choosing only the best of our boys and girls to carry on our line of very healthy sound dogs.

Our Border Collie puppies have been exported around the world and are delighting their new owners every day with their intelligence and loyalty though we no longer export.

Are you looking for a well reared, well bred, registered Border Collie puppy glowing with good health, intelligence and character?  

Please email  to find out about our upcoming litter of Border Collie puppies.....don't miss out on an opportunity to adopt one of our pups as the litters book fast ...............  

We offer Border Collie puppies for sale, sheep dog puppies for sale , Adult Border Collies, young border collies, Started border collies and fully trained border collies For sale.

please email if you would like more information on what Border collies we have for sale..

Rough coated Border collie puppies for sale, black and white border collie puppies for sale uk .

IMPORTANT PLEASE INCLUDE A PHONE NUMBER WHEN CONTACTING US. 

I GET DO GET SOME EMAILS BACK THAT ARE UNDELIVERABLE FOR SOME REASON.....................................

BORDER COLLIE PUPPIES Border collie puppy breeder  scotland uk. 





Watch some of our dogs in action on this short video!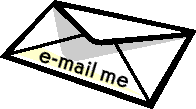 we will have puppies summer 2021

please email or click on this link for more info
google-site-verification: google3c86202504b75ade.html

Northern Lights

Border Collies