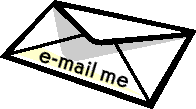 click for tweeds pedigree

This is lass by Tweed out of Sandi

Important

Please include a phone number when emailing . Some of  the replies I send cannot be delivered and are bounced  back.....

start movie  to see some of our dogs in action!

We made a video ad for OxO cubes.! take a look!

Our pups do make great family pets!

( here is tikka and her new family the wilsons in glasgow).

Click here to watch our pups from last years litter

have a look at our dogs on the oxo cubes ad!.

                                                            Our Puppy Plans 

                                                             FOR 2020/21


we will have Border Collie pups in summer 2021

Northern lights Border Collies will have BORDER COLLIE puppies summer 2021